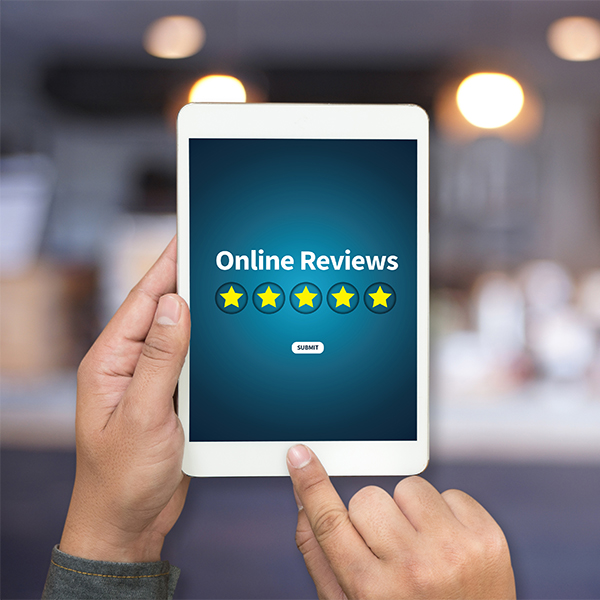 At A&S Heating and Air Conditioning we strive for 100% satisfaction in everything we do. We value your opinion and invite you to tell us and others about your experience with us. Please take a few moments to tell us what you think by leaving us a review here on our website or on any of these popular review sites or social networks.
Read what other customers have said about us.

All trademarks or brands on this page are registered by their respective owner and are not affiliated with our company, nor do they endorse or sponsor our products or services.
Reviews of
A&S Heating and Air Conditioning
(Based on 11 rated reviews)
21-Apr-2023
Product or service reviewed: New Furnace/ Air Cleaner/ AC
Over the past 30 years I have worked with a number of HVAC companies in 3 different states. Last year I used A&S to install a new furnace, air conditioner and electronic air cleaner. Kyle and his team not only charged a fair price but did superior work. They listened to my unique needs including re-ducting and adding return ducts in areas which I felt there was lacking circulation. They proposed an electronic air filtration product of which turned out to be an excellent system. All the work was done on time and on price. All their systems have performed just as they described. I am not a bot and I have not been paid to write my review. I just think when people to good work they should be rewarded for going the extra mile. Thanks Kyle and team. You have raised the bar of my expectations in HVAC companies.
04-Feb-2023
Product or service reviewed: Furnace repair
Right before the last cold snap our furnace started acting up. I called Kyle, he answered on the 2nd ring and promised to get by that afternoon. He did, as promised! Unfortunately we had to wait a couple of days for parts but he was able to provide a temporary fix. When the parts came in he called and installed them the next day again AS PROMISED! Our furnace now works like it did when it was brand new. Very very happy with the work, the price and most of all the service. Don't waste your time on anybody else CALL KYLE FIRST.
Forrest Sanderson
Roberts, Montana
05-Feb-2022
Product or service reviewed: Furnace replacement
We found ourselves needing to replace the furnace in our cabin in the middle of winter 2022. Wanted to hire a local contractor so looked on internet for Red Lodge heating contractors. After reading reviews we called Kyle. The reviews were spot on! He was professional and quick to respond and change out the furnace at a very fair price. We checked Consumer Report and found the Trane furnace was one of two recommended for reliability. I am a home builder in Billings and could have used a Billings heating contractor! I would highly recommend Kyle and his crew based on our experience with them!!
23-Aug-2021
Product or service reviewed: Help with Nest Thermostat
Kyle was incredible. He knew exactly how to set up our Nest after others had failed. And so nice too!
20-Aug-2021
Product or service reviewed: Furnace and Central Air
My husband and I appreciated working through the whole process with A&S, from understanding what we needed to the day of installation. Kyle went over and above to locate the ac during a shortage, and he and his crew are conscientious, thorough, hard working, and professional. We selected A&S because they had excellent reviews and we are happy to add ours.
27-Mar-2021
Product or service reviewed: New Furnace, air purification system and humidifier
A & S has been servicing our commercial and residential properties and recently installed a new system in our house. Kyle has done a stellar job and highly recommend him and his company.
18-Mar-2021
Product or service reviewed: floor furnace and gas fireplace
Kyle and his team are the "best' of "the best"! They are always prompt, professional and fair.I would not hesitate to recommend them for any project big or small.
Polly Richter
Red Lodge, Mt. 59068
02-Mar-2021
Product or service reviewed: Heater and air conditioner
Great great company excellent work, very happy with everything. True to his word. Thank you Kyle for your amazing service.
04-Dec-2020
Product or service reviewed: New furnace
It is a rarity these days to find people who show up when they say they will, do what they said they would do for the amount quoted. Kyle is very professional and in the midst of a very busy schedule he and his crew fit us in and replaced our furnace, knowing we were with out heat. I would recommend him to anyone and will use him again.
16-Jul-2020
Product or service reviewed: Replacement furnace and new Trane AC
In a word, excellent! The timeliness, installation, post work clean-up and overall professionalism exceeded my expectations.
25-May-2020
Product or service reviewed: Montana
A & S has provided us excellent service on several projects. Their work was timely and professional in every way. Highly recommend them for your heating and cooling needs.